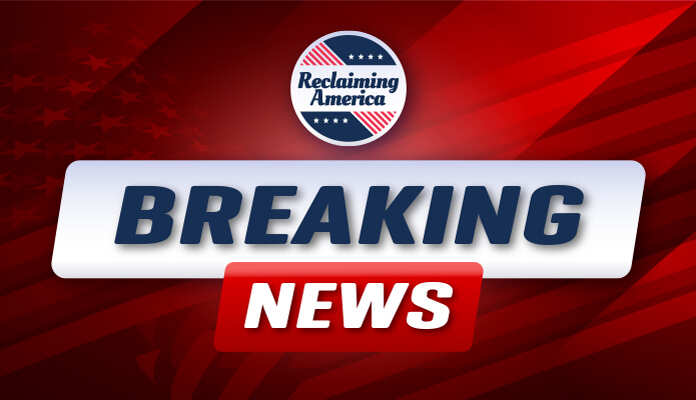 (ReclaimingAmerica.net) – The US Secret Service has arrested a Chicago-area woman after she sent assassination threats aimed at former President Donald Trump and his 17-year-old son, Barron Trump.
In the US District Court in Southern Florida, a criminal complaint revealed that Tracy Marie Fiorenza, 41, had sent emails threatening harm to the former president and his family. The information was provided by the US Attorney's Office in Chicago, as reported by Breitbart News.
Federal prosecutors have charged Fiorenza with "transmitting threats to kill and injure."
In her email, she declared, "I will state that I will shoot Donald Trump Sr. AND Barron Trump straight in the face at any opportunity I get!"
An affidavit in the criminal complaint disclosed that this email had been directed to the leader of an educational establishment in Palm Beach, Florida. A Secret Service representative submitted the affidavit.
She also conveyed in another email her intention to "slam a bullet" into Barron Trump "with his father IN SELF DEFENSE!" as the affidavit details.
The charging documents refrained from revealing the school or its head to whom the threats were sent.
On Monday, Fiorenza was presented before a Chicago US District Court. A determination was made that she should face the charges in a Florida District Court. Details concerning her relocation to Florida will be shared in an upcoming hearing.
Fiorenza, a resident of Plainfield, Illinois, underwent an interview at the Secret Service's Chicago office.
CBS News Chicago conveyed that, during this interview, agents presented her with her emails that contained the threats against Donald Trump and his son.
A Facebook page linked to Fiorenza displays an image of a Trump effigy being hanged alongside other anti-Trump content. Some posts made references to the Illuminati and pedophile rings.
Her Facebook details show her previous employment as a social studies instructor with Chicago Public Schools.
However, Chicago Public Schools verified that the individual in question had been employed with the district for a period spanning from September 2019 to August 2020 but did not clarify her specific role.
A Chicago-area woman was arrested by Federal agents Monday on a complaint accusing her of sending email threats to shoot former President Donald Trump and his son Barron, according to federal prosecutors and a criminal complaint. https://t.co/1uY5Fe25Nj

— Breitbart News (@BreitbartNews) August 22, 2023