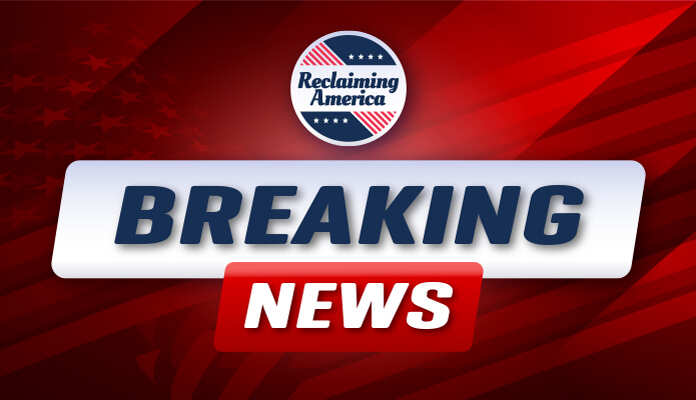 (ReclaimingAmerica.net) – BREAKING NOW: Joe Biden's worst political nightmare is now a reality, and it is almost certain to cost him the presidential election in 2024 if he is the Democrat Party nominee.
Robert F. Kennedy Jr., who had hoped to challenge President Joe Biden for the Democratic presidential nomination, is ending that bid and launching a third-party campaign for the presidency. A third-party challenge is all but certain to siphon enough votes away from Biden that Biden will lose to the GOP nominee, almost certainly Donald Trump.
The heir to the famed Kennedy political lineage is expected to make an official declaration about his independent candidacy on October 9 in Philadelphia, according to Mediaite.
A source from the Kennedy campaign shared with the media, "Bobby feels that the DNC is changing the rules to exclude his candidacy, so an independent run is the only way to go."
In a recent video uploaded to YouTube (see video below), the 69-year-old environmental attorney and vocal anti-vaccine advocate hinted at a "major announcement," expressing concerns over "corruption" pervasive in "both parties."
RFK Jr. questioned, "How are we going to win against the established Washington interests?" He then remarked, "It's not through playing the game."
Since announcing his 2024 presidential ambitions in April, Kennedy Jr. has been contemplating a move to a third-party candidacy.
American Values 2024, a super PAC endorsing his quest for the presidency, has sought to assess his competitive standing in a hypothetical three-contender race featuring Biden and ex-President Donald Trump, as cited by CNN.
Additionally, this summer, RFK Jr. held a meeting with Libertarian Party Chairperson Angela McCardle. The New York Times reported this interaction, but McCardle subsequently clarified that Kennedy did not pledge to represent their party.
A few weeks ago, Kennedy Jr. voiced his belief that his efforts to challenge the incumbent president, who is 80, are being undermined. He addressed an open letter to Democratic National Committee Chair Jaime Harrison, suggesting that the Democratic Party has become indistinguishable from the Biden campaign.
Kennedy Jr. expressed, "Unfortunately, in recent years, our party leaders have succumbed to the siren of control."
He further noted, "They have compromised the defining democratic principle of one person, one vote through repeated interference in the primary elections. They have hijacked the party machinery and, in recent years, directed the power of censorship onto their political opponents, raising political victory onto the altar in place of honest democracy."
Furthermore, Kennedy Jr. criticized the DNC for its decision to modify the primary schedule, restricting voting access in Iowa, and for not organizing a Democratic primary debate.
Presently, RFK Jr.'s popularity stands at approximately 15% in nationwide polls, as presented by RealClearPolitics. This is significantly lower than Biden's impressive 65% backing.