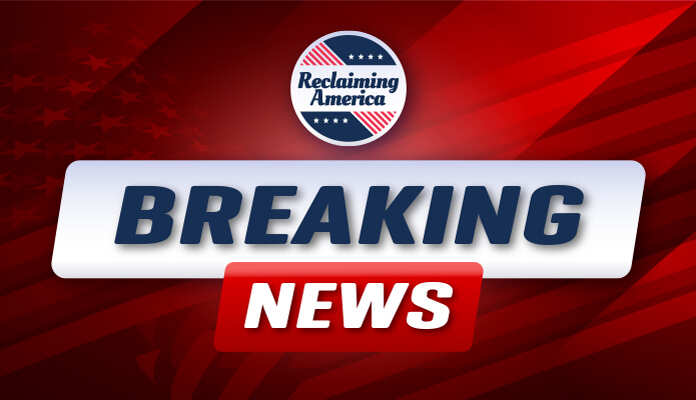 (ReclaimingAmerica.net) – BREAKING NOW: Former President Donald Trump's social media platform, Truth Social, alerted the FBI in March about threats from a Utah man, Craig Deleeuw Robertson. That alert very well may have saved President Joe Biden's life.
NBC News disclosed that Robertson was shot dead by FBI agents as they tried to apprehend him for threatening to assassinate Biden.
The warning to the FBI came after Robertson threatened Manhattan District Attorney Alvin Bragg Jr. on Truth Social, a top law enforcement source informed NBC. Bragg is presently investigating Trump over claims of falsifying business records connected to a 2016 payment to adult film actress Stormy Daniels.
On Wednesday morning, the 75-year-old Robertson was armed and allegedly aimed his firearm at FBI agents without heeding their warnings, resulting in them fatally shooting him at his residence in Provo, as revealed by an official to NBC.
The agents intended to arrest Robertson for the federal complaint, which accused him of threatening to kill Biden, Bragg, and some FBI agents. This incident occurred just a few hours before Biden visited Utah.
Robertson, in a social media message on the previous Sunday, stated, "I heard Biden is coming to Utah." and also talked about his "M24 Sniper Rifle."
The FBI described Robertson in the complaint as a white male around 70-75 years old, spotted wearing specific attire that included a hat labeled 'TRUMP.' The FBI's Inspection Division is currently investigating his death.
The complaint detailed that an FBI agent received a tip about a threat to Bragg on March 19. The source of this tip was a social media platform, as stated in the complaint. The user @winston4eagles made the threat, although the platform wasn't specified in the complaint.
On that same day, two agents observed Robertson drive to a church and stay for several hours. Upon questioning him about his Truth Social remark, Robertson replied, "I said it was a dream … We're done here! Don't return without a warrant."
Further investigations by the FBI revealed Robertson had previously threatened several government figures, including Vice President Kamala Harris, U.S. Attorney General Merrick Garland, and New York Attorney General Letitia James. James is pressing charges against Trump and his real estate firm for alleged broad-scale fraud.