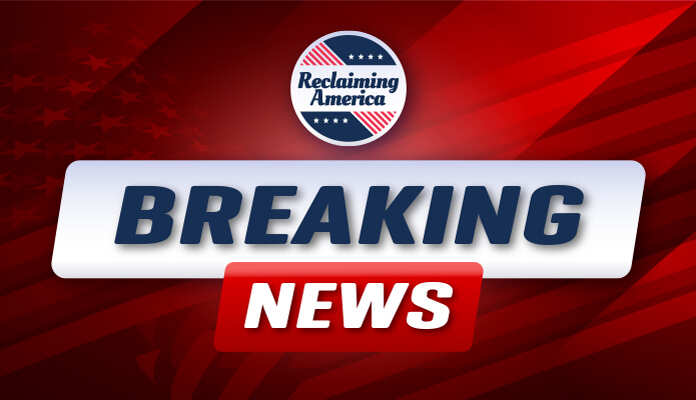 (ReclaimingAmerica.net) – A highly advanced US military aircraft – the otherwise much dreaded MQ-9 Reaper drone – has been shot down by Yemen's Houthi rebels, a proxy of the Islamic Republic of Iran, underscoring the resolve of US and Israeli enemies amid the spiking tensions in the Middle East.
Hostilities in the Middle East have reached a new high after, on October 7, another Iranian proxy, the Palestinian Islamist terrorist organization Hamas, invaded US ally Israel and massacred over 1,400 people.
In subsequent developments, the Houthis declared war on Israel on behalf of Yemen even though they don't control the entire country.
The Houthi rebels in Yemen successfully downed an American MQ-9 Reaper drone, as confirmed by a senior US defense official on Wednesday.
This statement corroborated earlier claims by the Iran-aligned group, AFP reports, as cited by Breitbart News.
The Huthis, known for previously downing a US drone, asserted that the MQ-9 was involved in espionage activities, ostensibly providing support for Israel in its conflict with Hamas.
"A US military MQ-9 remotely-piloted aircraft was shot down off the coast of Yemen by Huthi forces," stated the official US.
Seizing control of Yemen's capital, Sanaa, in 2014, the Huthis now exert authority over significant portions of the country.
They justified their actions by saying,
"Our air defenses were able to down an American MQ-9 while it was carrying out hostile surveillance and espionage activities in Yemeni territorial waters as part of American military support [for Israel]," the Houthis declared in a statement.
The incident follows the US bolstering military aid to Israel and increasing American forces in the region just as the Israeli Defense Force has entered the tiny, overcrowded enclave of the Gaza Strip in a bid to destroy Hamas.
After the October 7 attack, Israel initiated an intensive campaign against Gaza, involving air, land, and sea operations.
Recent weeks have seen the Huthis directing attacks toward Israel, with the US Navy intercepting multiple Huthi-launched missiles last month.
Meanwhile, Iranian proxies in Syria and Iraq have attacked US military bases there at least 40 times since October 17, injuring dozens of US military personnel.
The US retaliated on October 26 with airstrikes on Iranian facilities in Syria.
Footage from the Houthi Movment in Yemen that reportedly shows them shooting down a US military MQ-9 Reaper drone over international waters near Yemen today. pic.twitter.com/G3Pcc2j19M

— Brodie K. – Analyze & Educate (@AnalyzeEducate) November 8, 2023