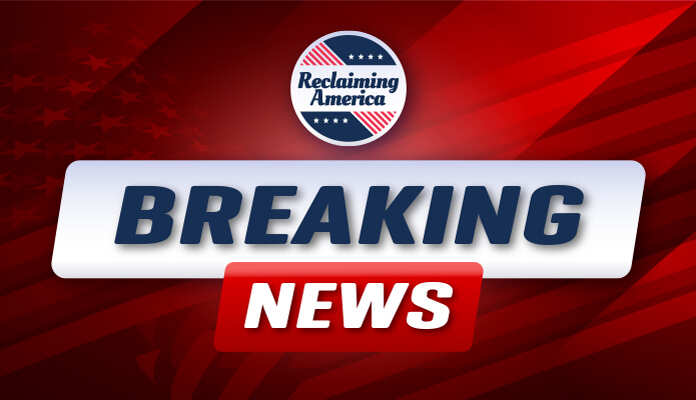 (ReclaimingAmerica.net) – In an alarming sign of global military escalation showing America must stand by its allies, a US warship saved Israel from a massive rocket strike by shooting down cruise missiles fired by Iranian proxies in Yemen.
A US Naval Destroyer in the Red Sea shot down three missiles fired by Houthi rebels from Yemen, according to the Pentagon, as cited by The Independent.
While the Pentagon isn't sure of the missiles' target, they mentioned the rockets might have been heading toward Israel. In addition to the missiles, the US forces also took down several drones.
This US military action occurred Thursday and involved the USS Carney, a guided-missile destroyer in the Red Sea between Africa and the Arabian Peninsula.
"This action was a demonstration of the integrated air and missile defense architecture that we have built in the Middle East and that we are prepared to use whenever needed to protect our partners and our interests in this region," Pentagon spokesman Brigadier General Pat Ryder informed.
He added that there were no US casualties or known civilian casualties.
Ryder mentioned this response was typical for such threats in the area. He also hinted at the possibility of ongoing attacks.
"This attack may be ongoing so if we have more information to share, we will," the Defense Department official said.
A source told The Associated Press that the missiles likely weren't targeting the ship.
This situation arises amidst growing worries about Hezbollah, a Shia terrorist group controlled by Iran, joining the conflict between Israel and Hamas, the Palestinian Islamist terrorist group, which attacked the Jewish State on October 7.
The Houthi rebels are part of a larger group of militias against Israel, often referred to as "the resistance." and are also linked to the Islamic Republic of Iran.
"As the Secretary [of Defense] has made clear, we have the capability to defend our broader interests in the region and to deter more conflict," Ryder said.
In the past, the Houthi rebels supported Palestinians and threatened Israel.
The leader of the Houthi group, Abdel-Malek al-Houthi, warned the US last week about getting involved in the Israel-Hamas conflict, stating that they would respond with drones and missiles.
U.S. officials say a Navy warship in the Red Sea intercepted and shot down several missiles and drones that were fired in the direction of Israel by Iranian-backed rebels in Yemen. pic.twitter.com/mHhsxrKeko

— CBS Evening News (@CBSEveningNews) October 20, 2023