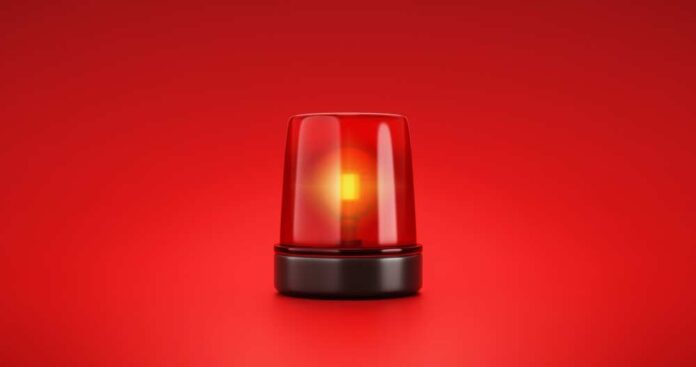 (ReclaimingAmerica.net) – A 39-year-old rock climber was arrested in Deschutes County over suspicions of plotting a mass shooting at a climbing event at Smith Rock. Now in county jail, Samson Zebturiah Garner faces multiple charges, including several counts of attempted murder, first and second-degree assault, and the unlawful use of a weapon.
Upon Garner's arrest, officers seized a Beretta 9mm handgun, a Sig Sauer 9mm handgun, and an AR-15. These weapons were taken under an extreme risk protection order, which means the court will retain them for at least one year.
Deschutes County District Attorney Steve Gunnels revealed that journal entries found among Garner's possessions suggested he didn't plan on targeting specific individuals but was driven by "generalized anger." The documents from the court mentioned potential victims simply as "spectator" and "belayer," without any specificity.
Despite the evidence and the severity of the charges, the motivation behind Garner's alleged intentions remains unclear.
Garner, originally from Portland, previously worked in the information technology sector. He was also an active member of the Mazamas, a nonprofit organization dedicated to mountaineering education. Rebekah Phillips, the organization's Executive Director, mentioned that while Garner was still an active member, his engagement with the community had been sporadic since 2018.
The news of Garner's arrest has been particularly distressing for the Mazamas community. Phillips told OPB, "The Mazamas community is devastated to learn of this situation. The safety and wellbeing of our members, volunteers, and students is our top priority." She further expressed how trust is vital in mountaineering, making the news even more alarming.
The apparent target of Garner's plot was the Smith Rock Craggin Classic. This event, organized by the American Alpine Club, is a three-day climbing festival. The club expressed gratitude to the law enforcement agencies for their swift action on social media.
The threat came to light when Portland police received tips about a potential shooting. Gunnels praised the Portland Police Bureau's swift communication and collaboration with the Deschutes County Sheriff's Office. He mentioned, "Police did a really good job. They were on it."
Gunnels further emphasized the gravity of the threat, stating, "(Garner) was prepared for it." He detailed how Garner had traveled for hours and was fully armed for the act.
Garner's past records don't show significant criminal activities in Oregon. Investigations are still ongoing, but authorities believe that Garner was acting solo without any accomplices and affirm that there's no additional threat to the community.