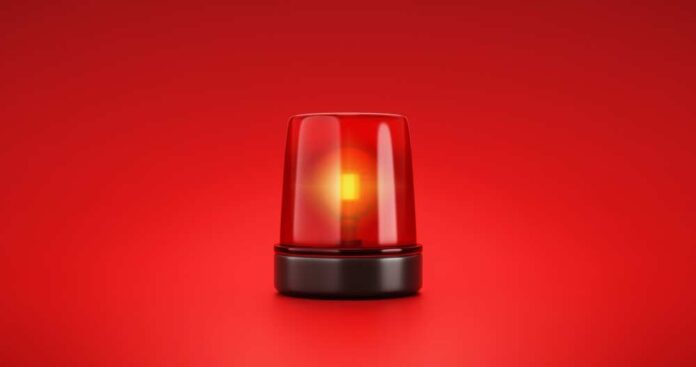 (ReclaimingAmerica.net) – In a worrying development, a significant indicator for the health of the US economy – the spread between 2-year and 10-year US Treasury note yields – is flashing red as it has reached its deepest inversion since 1981.
Thus, the US Treasury yield curve's inversion on Monday reached its worse measurement "since the high inflation era of Fed Chairman Paul Volcker," according to Reuters.
Volcker was the 12th President of the US Federal Reserve, serving between 1879 and 1987.
The latest change reflects the concerns of the financial markets that "an extended Federal Reserve rate hiking cycle will tip the United States into recession," the report points out.
In early trades on Monday, the 2- and 10-year spread reached -109.50, its widest spread in 42 years.
Reuters notes the new gap is even greater than the indicator's inversion during the "US regional banking crisis" of March this year when it stood at -108.30 bp.
Thus, during Monday's morning trading, the 2-year US Treasury note yield, which usually corresponds to interest rate expectations, grew by 3.6 basis points at 4.913%. Meanwhile, the 10-year note yield increased by 1.2 basis points to 3.831%.
According to the analysis, the American economy has exhibited "signs of strength," which have led market players to "price in" scenarios of extra rate hikes to limit inflation.
At the same time, futures markets now predict the first interest rate cuts will occur in January 2024.
"The absence of a meaningful round of dip buying is attributable to instability in the policy outlook; once investors are confident in [Fed Chairman] Powell's vision of terminal [rates], the prevailing bearish bias will be replaced by a more balanced tone," commented Ian Lyngen, head of US rates strategy at BMO, in a note Monday.
Reuters points out that a yield curve inversion shows shorter-dated Treasury notes trade at bigger yields compared with longer-date securities.
"[The inversion] has been a reliable signal of upcoming recessions," it says.
Thus, the 2/10-year yield curve inverted six to 24 months before each recession since 1955, as per a 2018 report by the San Francisco Fed.
In the current cycle, the curve has been inverted since July 2022.