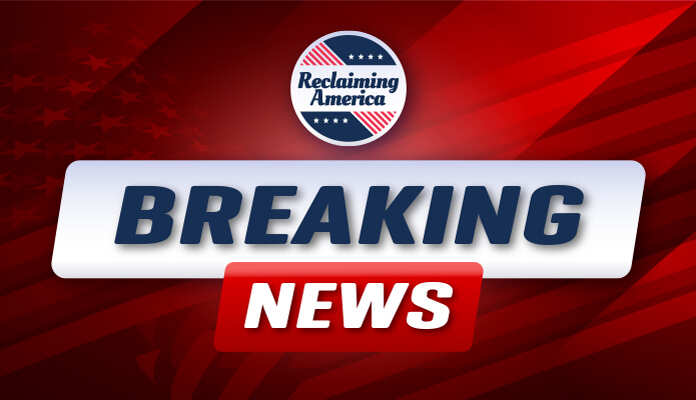 (ReclaimingAmerica.net) – 2024 GOP nomination frontrunner Donald Trump has just scored a win in his pushback against the left's aggressive judicial repression as a NY appeals judge ruled to lift a gag order imposed on the former president in the $250 million civil fraud lawsuit against him.
Associate Justice David Friedman intervened on Thursday to halt an order that had previously prevented Trump from making public statements about members of Judge Arthur Engoron's staff, according to a report by Law 360, cited by The Daily Caller.
The gag order was originally put in place by Judge Engoron on October 3, following a post made by Trump on Truth Social, where he referred to Engoron's law clerk, Allison Greenfield, as the "girlfriend" of Democratic Senate Majority Leader Chuck Schumer.
Justice Friedman made his decision directly from the bench, expressing concerns about the implications for free speech rights, ABC News points out in a report.
"Considering the constitutional and statutory rights at issue an interim stay is granted," the judge's written order states.
Trump had urgently approached the appellate court on Thursday, requesting not only a stay on the gag order but also its complete annulment.
Additionally, he sought the reversal of the $5,000 and $10,000 fines that Judge Engoron had imposed on him for breaching the gag order.
"Fortunately, the constitution and the First Amendment protect everyone, including President Trump. The public will again have full access to what is taking place in this unprecedented trial," Trump's lawyer, Chris Kise, declared in a statement, cited by CNN.
In their appeal, Trump's legal team criticized Judge Engoron's actions. They argued that the judge saw the order as an "unfettered license to inflict public punishments on a defendant for the defendant's out-of-court statements."
"While the desire to protect his staff may seem understandable, the gag orders, as entered, are not narrowly tailored to do so," the former president's attorneys argued.
In a further development, Trump requested a mistrial on Wednesday. He cited "tangible and overwhelming" evidence of Judge Engoron's bias against him.
Trump's allegations against Engoron included claims of improper conduct. He accused the judge of "publically commenting" on the trial and effectively "co-judging" with his clerk, who is a contributor to the Democratic Party.