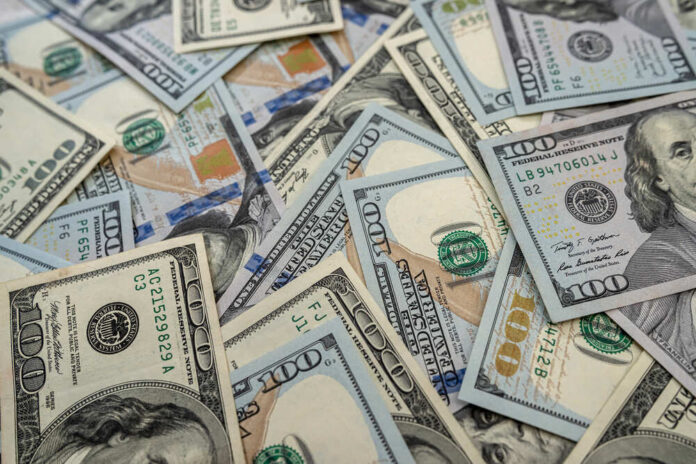 (ReclaimingAmerica.net) – Joe Biden paid $100,000 to Hunter's bank in 2018 to cover Hunter's massive credit card debt while Hunter was smoking crack and paying whores, according to archived emails leaked in a new report.
The Daily Caller reports that Hunter had huge financial difficulties in 2018, having accrued more than $65,000 in credit card debt due to alimony owed his former wife Kathleen Buhle and other personal expenses.
The report cites archived emails between the future first son and employees of the Wells Fargo bank found with other information on Hunter Biden's lost "laptop from hell."
Joe Biden held no public office at the time, having completed his second vice-presidential term in January 2017. Buhle, the mother of Naomi Biden, was married to Hunter Biden for 24 years between 1993 and 2017.
According to the report, on November 1, 2018, Hunter Biden wrote to two Wells Fargo advisors telling them he was about to receive $100,000 in his account from "JRB JR," an abbreviation referring to his father, Joseph R. Biden Jr.
"1) a wire will be coming from JRB JRs act shortly for 100K to account [redacted]; 2) please use those funds to complete the transfer to Kathleen," Hunter wrote.
"Thanks," replied one of Biden's bank advisors.
"Thank you, good sir. Tally ho," Biden responded.
The Caller notes that the "JRB" moniker is known from multiple emails from Hunter Biden's laptop.
It was used to refer to Joe Biden, including in email correspondence on the-then vice president's private schedule and his agenda for Ukraine, where Hunter was employed by a pro-Russian oligarch's energy company, Burisma, with a $1 million annual salary.
The report points out that the bank account that Hunter Biden provided to his Wells Fargo advisors belonged to one of his shell companies, Owasco PC.
This is revealed by a December 2018 email in which one of the advisors lists all accounts in the bank used by Hunter with the last four digits of their account numbers.
The emails from Hunter's abandoned laptop show that the Owasco PC's account had over $89,000 less than a month before Hunter Biden seemingly received $100,000 from his father.
The Caller points out that Hunter used Owasco PC to receive payments from Burisma, Chinese state energy giant CEFC, and Romanian oligarch Gabriel Popoviciu, according to records dug up by the GOP-led House Oversight Committee.