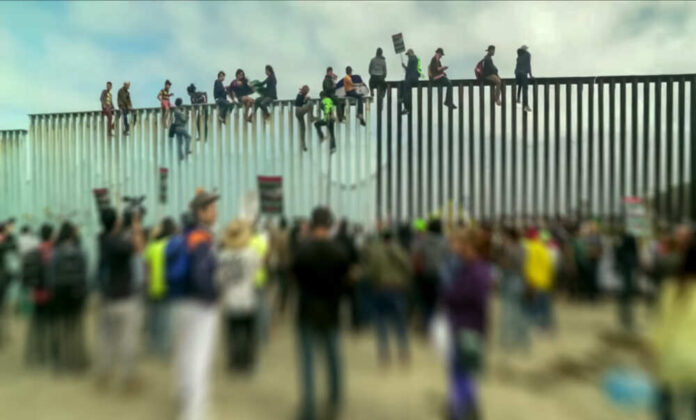 (ReclaimingAmerica.net) – In what many believe is an act of betrayal to Americans, Joe Biden is bringing in millions of foreigners to take over jobs in the United States, according to the latest figures and projections.
1.2 million US-born workers lost their jobs in August 2023, while 668,000 new foreign-born individuals took up employment in the United States the same month, according to the latest Bureau of Labor statistics, reported by The Daily Mail and Newsmax.
The number of native-born employees in the US peaked at 132.25 million in July before slumping to 131.03 million in August.
The increase of 668,000 foreign-born workers last month marked its highest spike in a decade, surpassing even the 605,000 growth in the summer of 2020 during the COVID-19 pandemic.
The Daily Mail points out that America's foreign-born workforce grew by 752,000 under President Donald Trump from August 2017-19 but skyrocketed by almost 4 million from August 2021-23 under Joe Biden.
Meanwhile, a Labor Day report by Breitbart News cited a projection by Goldman Sachs showing that Biden intends to add some 500,000 more foreigners to the US workforce by mid-June 2024 just as "tens of millions of Americans remain out of the labor market entirely."
The Goldman Sachs economists expect that will occur since the president plans to ramp up America's legal immigration system, which already imports over 1 million foreigners annually as Green Card holders.
"Biden is inflating the labor market with tens of thousands of foreign workers [per month] employers can hire, often at lower wages and with fewer benefits," Breitbart points out.
"Growth in the foreign-born labor force has accelerated by 50k to 160k per month this year, lifted by a surging foreign-born labor force participation rate (LFPR)," the Goldman Sachs report informs.
Fed chairman Jerome Powell suggested last month that the import of millions of foreigners was "rebalancing" the labor market so it wouldn't be tilted in favor of employees.
"This rebalancing has eased wage pressures. Wage growth across a range of measures continues to slow, albeit gradually," Powell said.
A recent analysis by the Center for Immigration Studies (CIS) revealed that over 44 million "native-born" Americans were kept "on the labor market sidelines" as of April 2023.
"The trend is most prominent among the nation's working and lower-middle classes," Breitbart notes, as 85.8% of foreign-born, working-class males were in the US workforce in April, compared with only 77.3% of US-born working-class men.